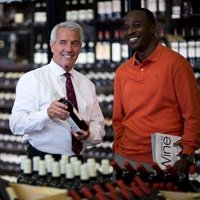 As part of our commitment to the communities we serve, Total Wine & More participates in local fundraising events by offering in-kind donations. We can offer the following to approved charitable organizations:
Auction items (private wine tastings in our store education center)
Discounted beverages (our Winery Direct wines at cost, 30 percent off retail price)
If your group would like to host a fundraiser in your local Total Wine & More store, we offer a discount on our Bronze-level wine-tasting packages. See our Meeting spaces page for more information.
Donation requests for non-profit organizations
To apply for a donation, please fill out our Donation Request Form below or by visiting: totalwine.requestitem.com.
To be considered for a donation, please note the following requirements:
Donation recipient must be a 501(c)3 organization,
Donation recipient/event must be located in a state with a Total Wine & More store,
There must be a minimum of 60 days notice for all requests.
You will receive an email notification once a decision has been made regarding your donation request.
You may also be interested in…