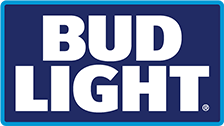 Unquestionably Good.
Brewed from the finest ingredients on Earth, Bud Light is a popular brew with a clean, crisp taste. Introduced in the 80s, it's still as popular today as back then., Their newly launched hard seltzers are made with the same high-standards and ingredients.
Whether you want a beer or one of their new hard seltzers, you can trust that these products are made with dedication and commitment to ensure a great sip every time. It's just one of the reasons Bud Light is America's favorite light lager.