The most popular of white wines, Chardonnay is clearly a global favorite. Best known for its versatility, the grape is considered a natural "blank canvas" by winemakers.
​There is an art to creating a good Chardonnay. Every aspect of the winemaking process affects the individual flavor profiles. The way a Chardonnay tastes depends on countless factors — from where the grapes are grown to the fermentation and aging process.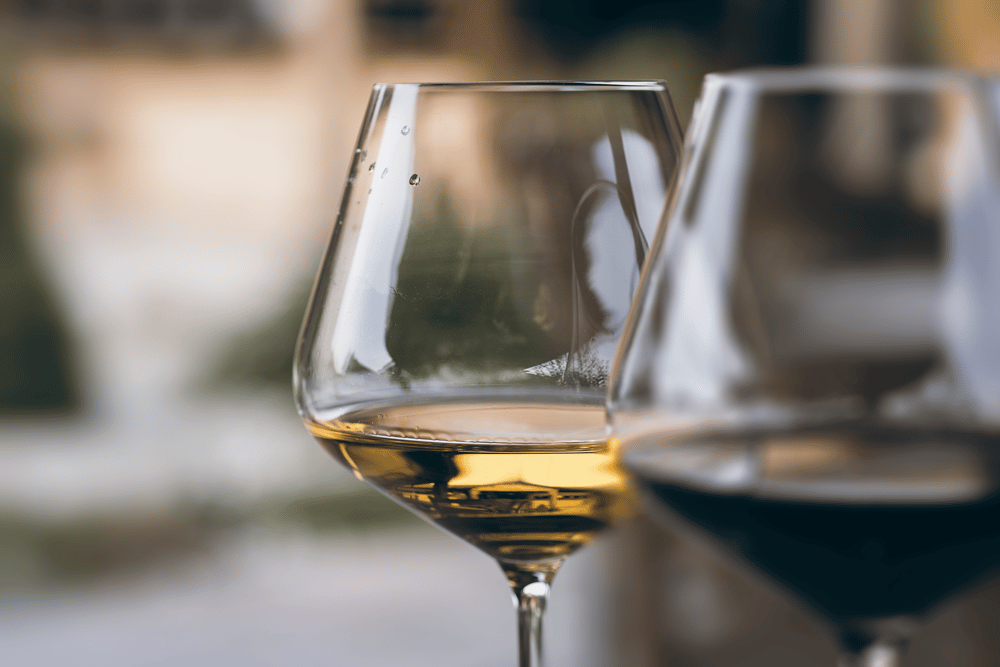 3 facts you should know
Chardonnay grapes are sturdy, easy to grow, and adaptable to many different climates.

Historically grown in France, Chardonnay wine is now produced around the globe.

The flavor profiles featured in Chardonnay range from light and fruity to rich and toasty.
Color

Tasting profile
Chardonnays are typically considered medium-bodied, though some are notably lighter than others. They can also span the spectrum from sweet to dry. Some Chardonnays feature notes of crisp green apple, while others taste of creamy vanilla. The variety of flavors found in Chardonnay is what makes it a standout star at wine tastings.
Oaked Chardonnay

Unoaked Chardonnay

Primary flavors
Still Chardonnays (as opposed to bubbly) can fall into two categories, oaked vs unoaked. The winemaking techniques differ, and notably oaked chardonnay matures in oak barrels, while unoaked or "naked" Chardonnay ages in stainless steel.
Oaked Chardonnay

Oaked Chardonnay takes on wider ranging flavor profiles, and features a fuller body and smoky notes. Many oaked Chardonnays are created using malolactic fermentation, which adds further complexity to the way the wine tastes.
Unoaked Chardonnay

Unoaked Chardonnay highlights the natural grape itself, imparting crisp, floral, or fruity flavors to the wine. If a "buttery" chardonnay is a turn-off, then we highly recommend an Unoaked Chardonnay or a Chablis from France. You may realize that Chardonnay doesn't have to be all butter and vanilla.
Champagne
In contrast to still Chardonnay, Champagne is known for its truly bubbly personality. Light and effervescent, it's enjoyed internationally and a mainstay at celebrations. Most Champagnes are a blend of Chardonnay, Pinot Noir, or Pinot Meunier grapes.
Key winemaking regions
Chardonnays get their wide-ranging flavor profiles from the different soils and climates in which the grapes are grown. The durability of the grape itself proves beneficial in colder areas, where freezing temperatures are possible.
France
Winemakers have produced Chardonnay wines for centuries in Burgundy. The grapes are grown throughout the region, from the northern village of Chablis to the vineyards of southern Côte d'Or. Chardonnay champagne comes from the cooler region of Champagne, where the name originates.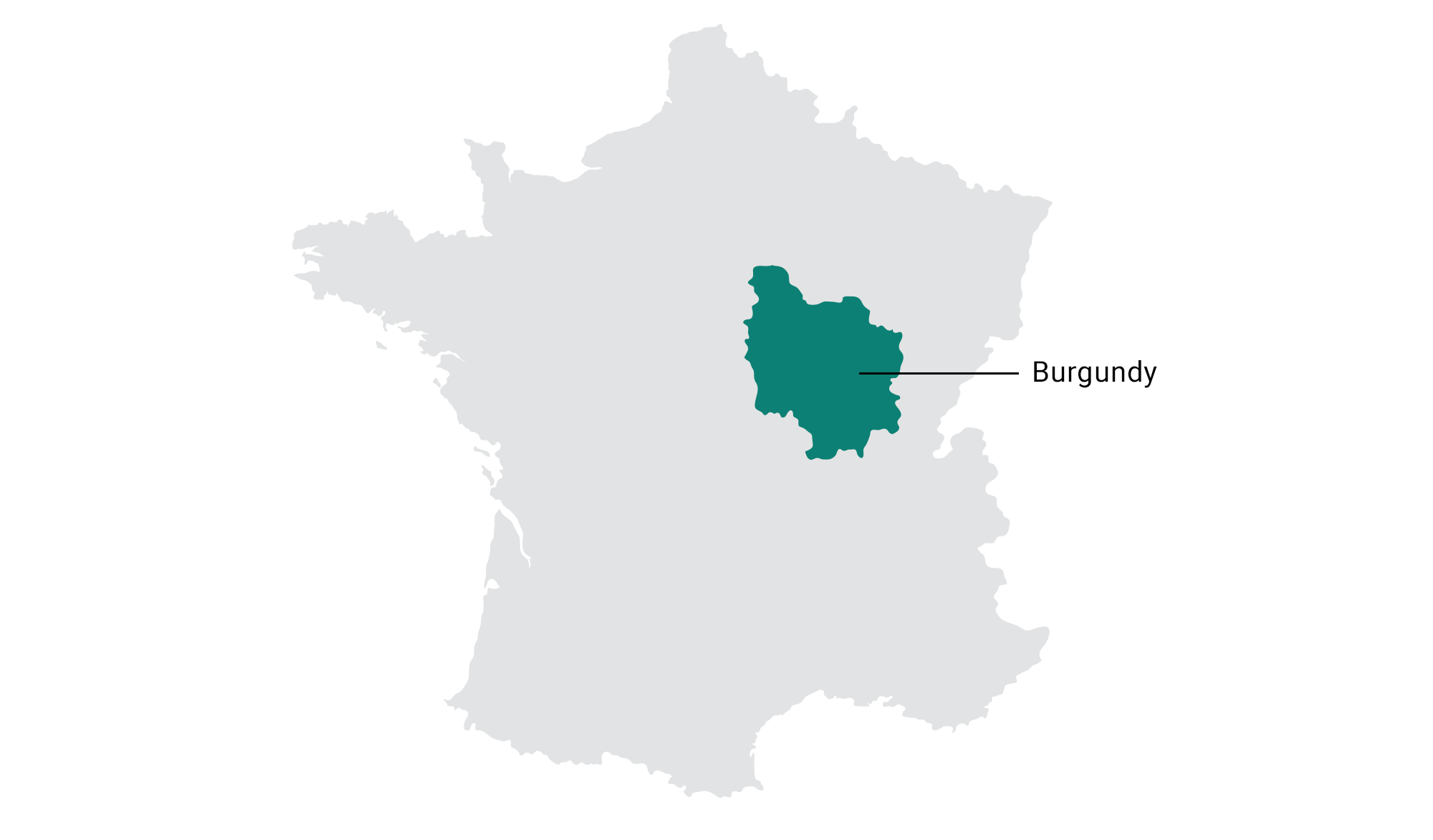 California
Chardonnay thrives in the Pacific Northwest, particularly California. The grape grows remarkably well in moderate climate. Vineyards in the region produce some of the best Chardonnay wines available today.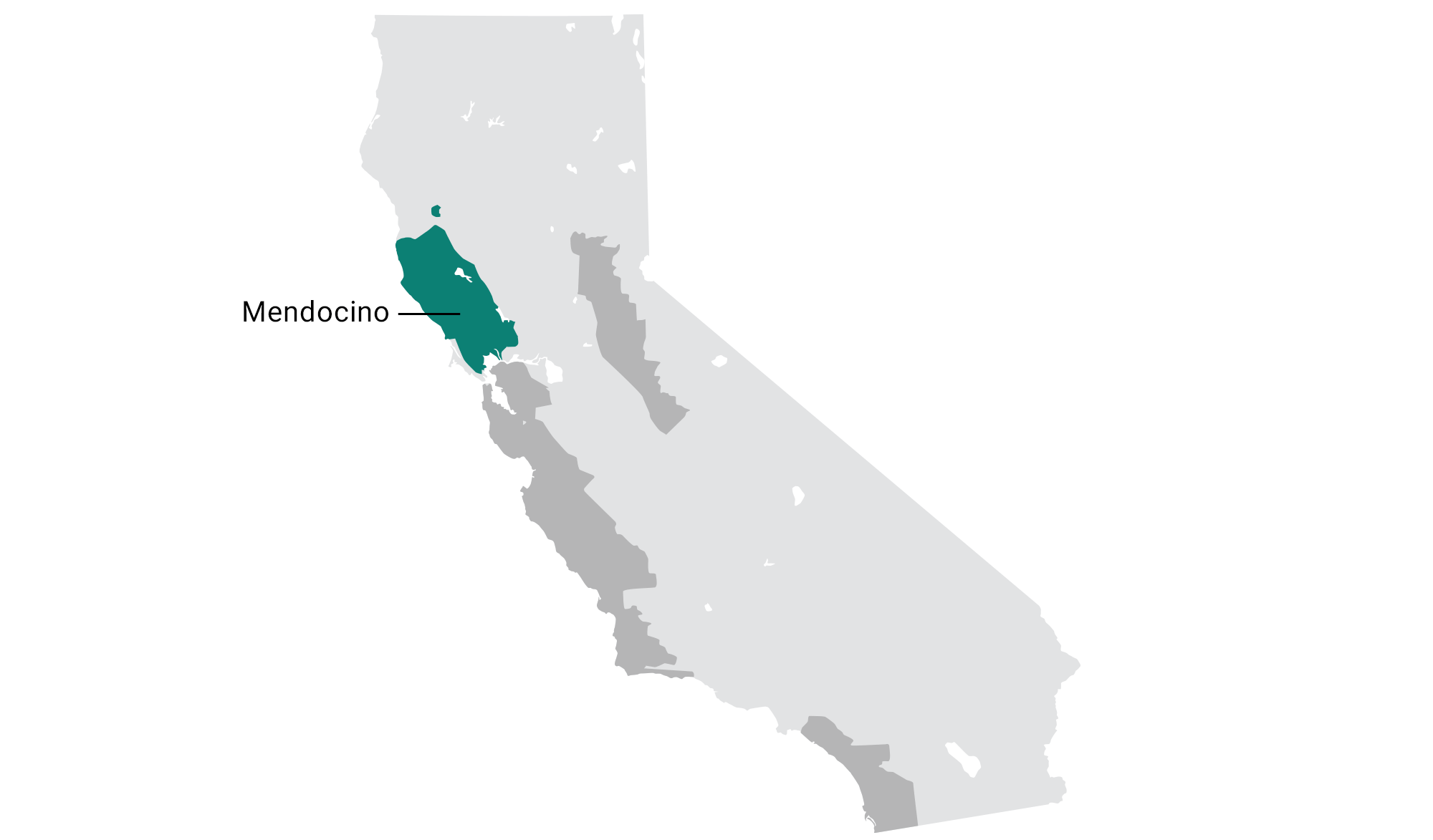 No matter where in California you're shopping for Chardonnay, you can find multiple palate pleasers for you and any guests. Explore some of our favorite California Chardonnays to find a new winemaking region to enjoy!
New Zealand, Australia, & Beyond
Chardonnay has gone global and is now produced everywhere from Australia and New Zealand to Argentina and Chile. Each country gives their own spin on Chardonnays, with characteristics specific to each locale.
Food & wine pairings
There's a reason Champagne makes a frequent appearance at celebrations. It's in good company with all sorts of hors d'oeuvres, entrees, and cheeseboards, because it pairs well with a variety of flavors.
The most common recipe pairing for a lighter bodied Chardonnay is the classic fish recommendation. Other suggestions include simple white meat dishes like chicken and turkey. Mild cheeses go great with this type of Chardonnay, but you can venture into sharper cheeses as well. It also pairs well with lighter dishes like salads, in addition to cheeses.
​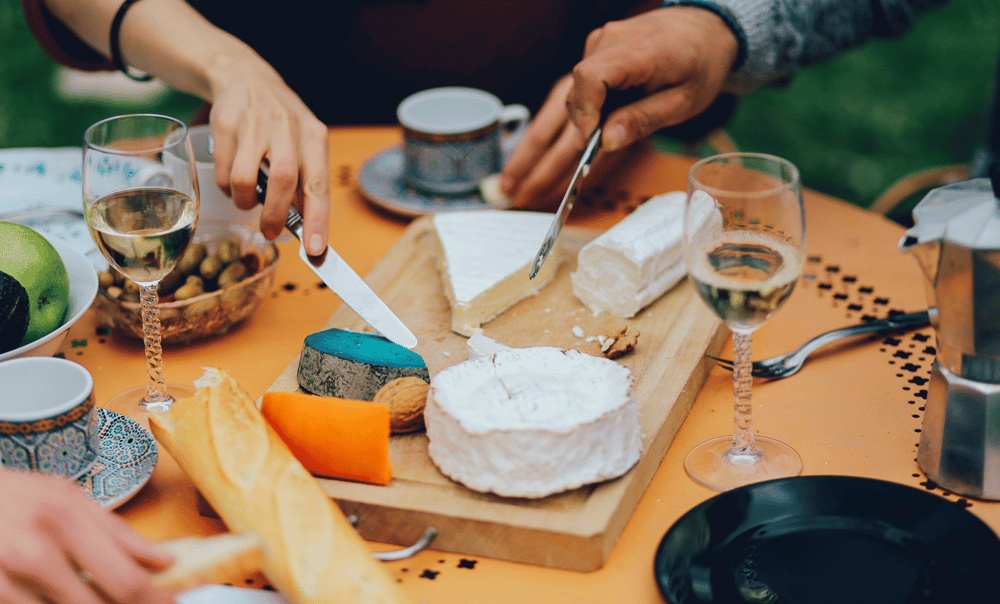 A full-bodied oaked Chardonnay pairs perfectly with smoked dishes, like fire-roasted chicken or fish grilled on a wood plank. If you're looking for a wine to serve with your meal's final course, a toasty or buttery Chardonnay goes great with dessert. Pick flavors that complement one another.
The right temperature
Chilling Chardonnay white wine is customary and helps heighten each unique flavor profile. Traditionally, it's recommended that you chill the wine for at least an hour before serving. It's fine to chill a bottle in your refrigerator and serve, though sommeliers do have recommended temperature guidelines.
Unoaked Chardonnays are ideally chilled at a cool 50°, while oaked Chardonnays are chilled at around 55°. Champagne and sparkling wine serving suggestions often vary, though 48-50° degrees is fairly standard.
​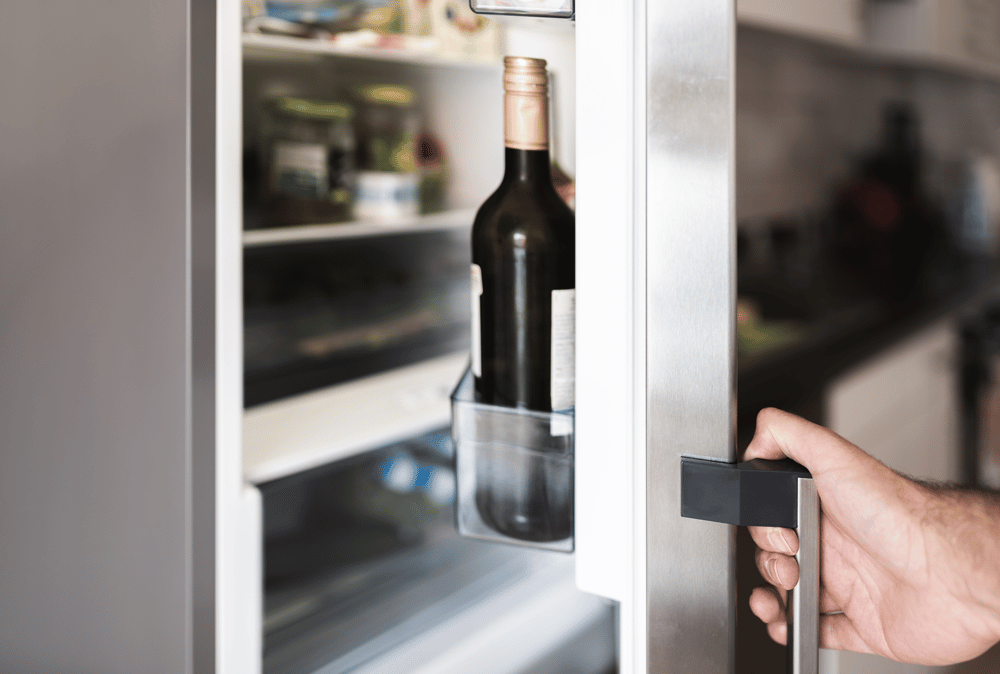 Hosting a last-minute dinner? Place a bottle of Chardonnay in your freezer for a quick 25-minute chill. Once opened, you can usually refrigerate it for up to 3-5 days. 
More white grape varietals