We all know that a quality Bourbon is great by itself, but sometimes you want to mix it up. Traditionally using citrus or sweet mixers help bring out flavor combinations that you won't want to put down. We compiled a list of the 10 best Bourbon cocktails around. Start experimenting and find out which of these simple and delicious Bourbon cocktail recipes fits you best – your friends will thank you!
#10 Cranberry Cooler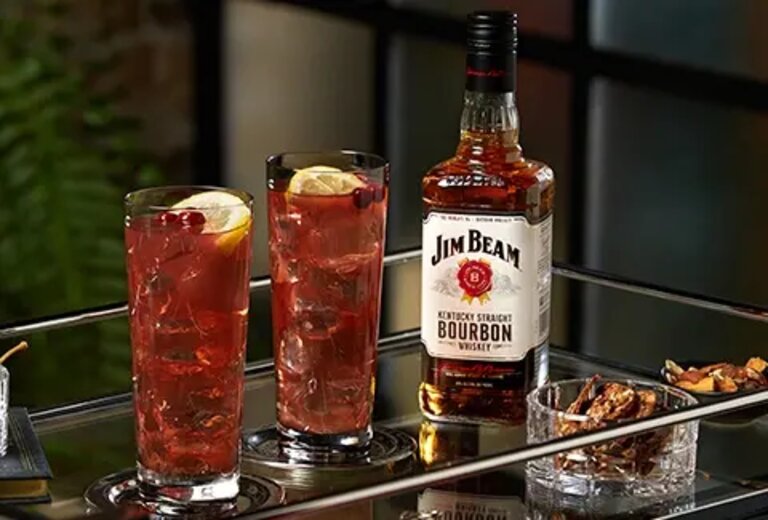 This cocktail is the perfect combination of sweet and spice. Pair it with your favorite Bourbon and make this recipe the newest addition to your holiday celebrations. (Or all year round!)
#9 Blackberry Bramble
A sweet play on the classic bramble cocktail, we added juicy blackberries into the mix. A little bit of sweet, a little bit of sour, and a barrel-aged Bourbon whiskey completes the recipe. Top off this tasty libation with a basil leaf for a cocktail that leaves you wanting more.

Get the recipe > 
#8 Bourbon Derby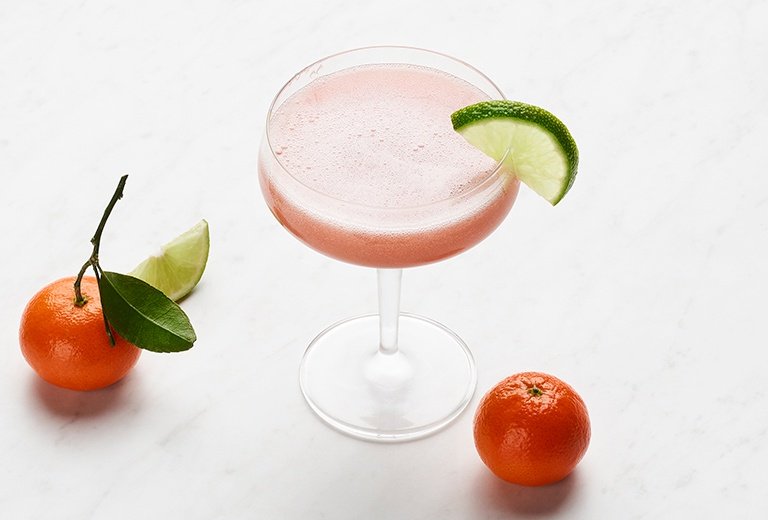 This isn't your typical brown derby. We put a twist on the traditional cocktail adding different citrus fruit flavors and sweetening it with sweet vermouth instead of straight honey. Delight in this simple yet refreshing Bourbon specialty. 

Get the recipe > 
#7 Boulevardier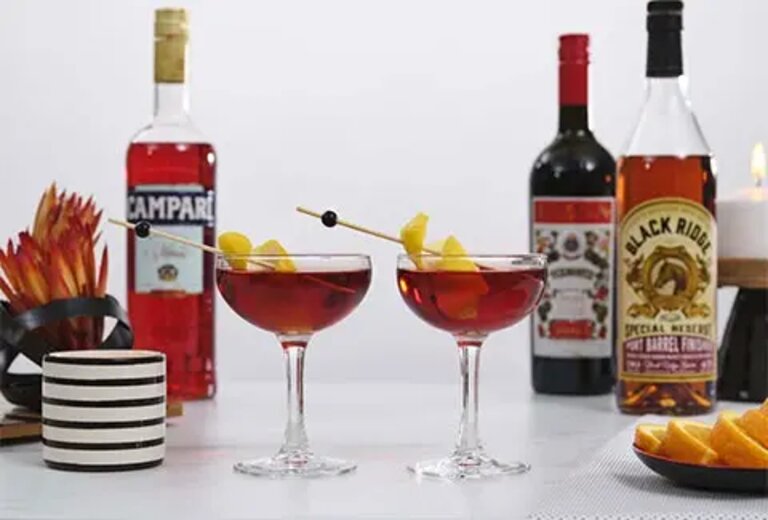 Named after an American-born writer that created a Parisian magazine called Boulevardier, this cocktail is the Bourbon version of a Negroni. Just three simple ingredients, Bourbon, Campari, and sweet vermouth, will show you the true meaning of bittersweet.

Get the recipe > 
#6 Bourbon Sour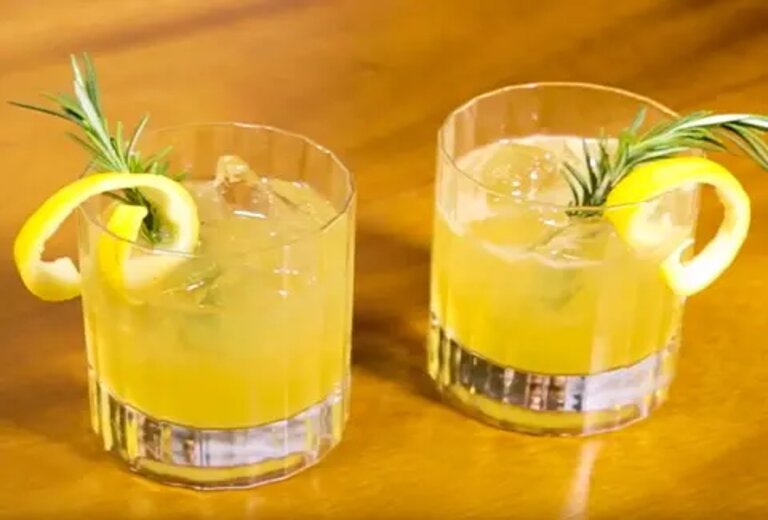 Yet another take on a classic cocktail, this rosemary-enhanced whiskey sour will warm you up in the chilliest of weather. This bourbon, lime juice, and rosemary simple syrup concoction will one-up any other cocktail on the menu. Shaken, not stirred, please.

Get the recipe > 
#5 Paper Plane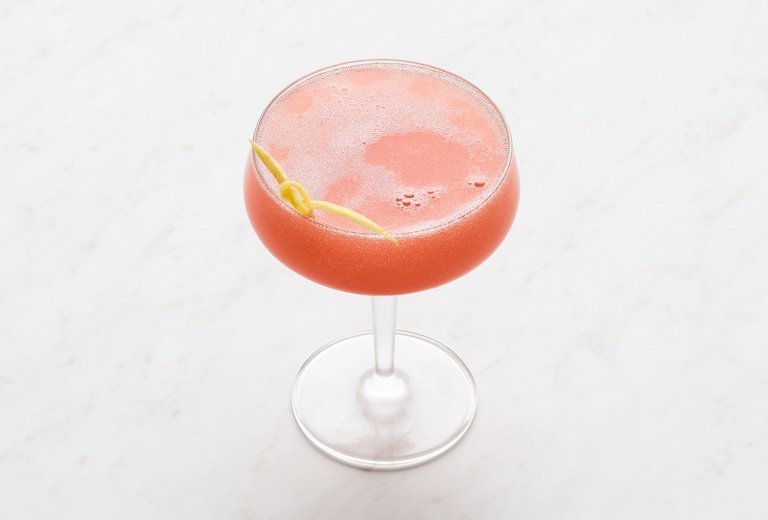 A beautiful flavor combination of sour, bitter, and herbal notes, this delicate cocktail only requires four ingredients to make your mouth water. Time flies when you have a paper plane.

Get the recipe >  
#4 Mint Julep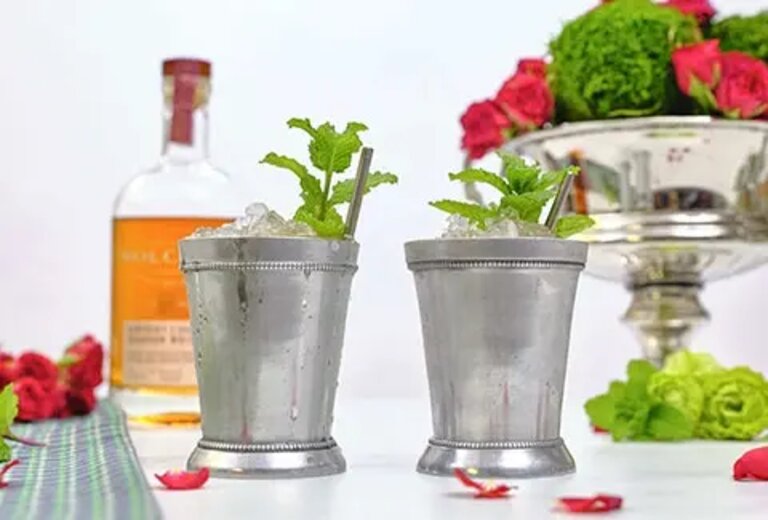 This delightful cocktail has been around for hundreds of years. Since Bourbon is the only liquid in this drink, we suggest using something smooth.
Fun Fact:
The Mint Julep is the official drink of the Kentucky Derby (but should be enjoyed all year long).
#3 Kentucky Mule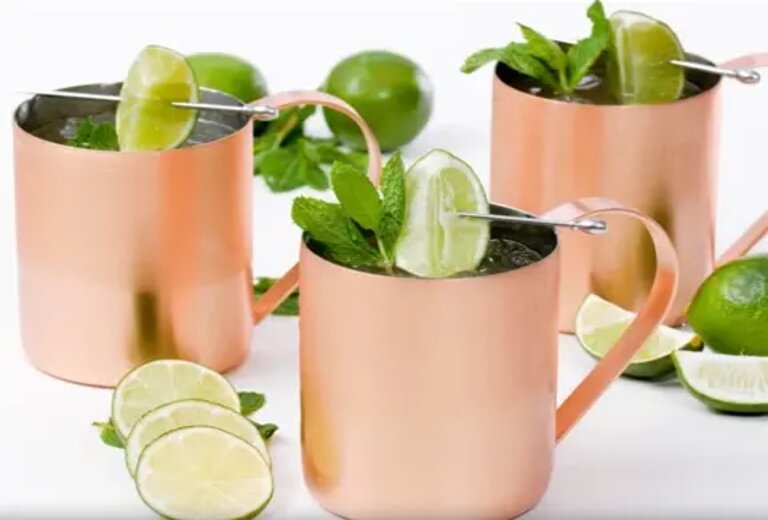 A modern rendition of the classic mule, this shockingly tasty drink uses Kentucky Bourbon instead of vodka. Topped with a spicy ginger beer and a little lime juice, the perfect summer cocktail is ready.

Get the recipe > 
#2 New York Sour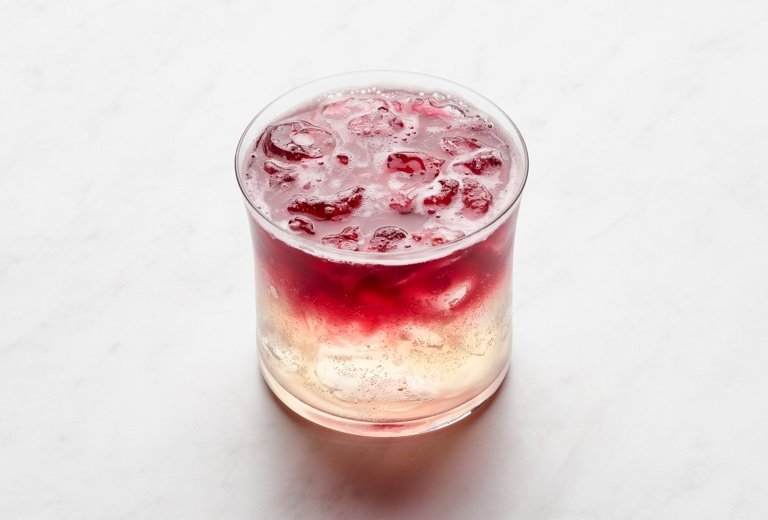 For those who can't decide between liquor or wine, you don't have to. Shake your Bourbon, simple syrup, and lemon juice, pour into a glass and top it off with a float of your favorite red wine. Best of both worlds!

Get the recipe > 
#1 Old Fashioned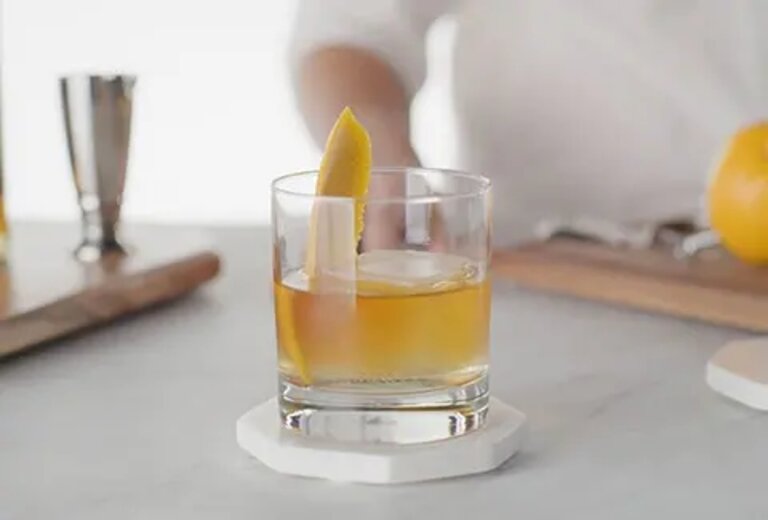 Last, but far from least, the ever-so classy Old Fashioned. There are many ways to play on this cocktail recipe, such as using rye or other whiskies, but our favorite features a smooth Bourbon, cube of sugar, angostura bitters, and a splash of water. Stirring is encouraged.

Get the recipe > 
 
So, how did we do? Make sure to send this to your friends, especially those who might need some Bourbon inspiration! If you're still looking for more Bourbon cocktails, we have an entire page full of more delicious Bourbon recipes!

See all Bourbon cocktail recipes >