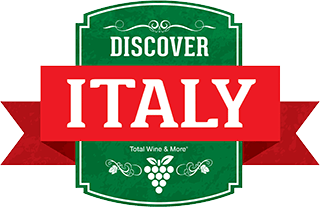 Your Passport to Italian Wine Country
Two weekends of tastings,
classes and more for you to explore!
Join us as we take a tour of Tuscany, one of the most romantic and famous wine regions in the world. We will be talking everything from Chianti to Brunello di Montalcino and we will show you why it is so easy to fall in love with Italian wine.
Classes near you
In-Store Tastings
• Tastings held Thursday through Sunday 6/9-6/12 and 6/16-6/19
• Sample wines from the great Italian winemaking regions
• Get personalized Italian wine recommendations from our expert Total Wine team
Events near you
Explore the World-Class Wine Regions of Italy
Learn the diverse styles of Italian wines and pick the perfect bottle for any occasion.