Say yes to...
---
Options—fewer calories, vegan, organic, non-alcoholic, gluten-free & more
Wines for your way of life
---
Downright delicious choices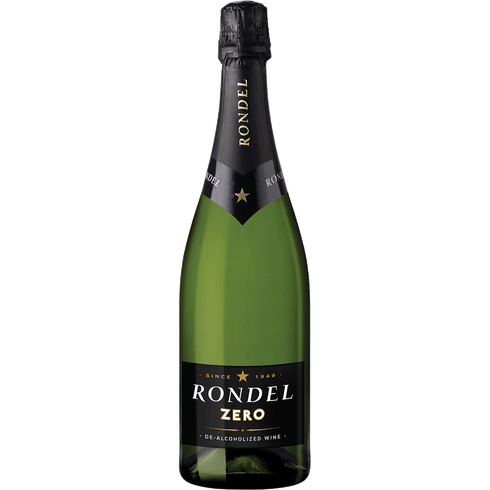 The Perfect Gift


Rondel Zero
---
A zero-alcohol bubbly packed with fruity aromas and zesty apple and citrus flavors. Raise a glass anytime!
Varietal
Non-Alcoholic Sparkling
Our trusted customers said

"This is great! Best no-alcohol sparkling wine I've had. Easy drinking, doesn't taste grape-juicy. Highly recommended!"
Beer for when…
---
You want to cut calories, avoid alcohol or keep away from gluten.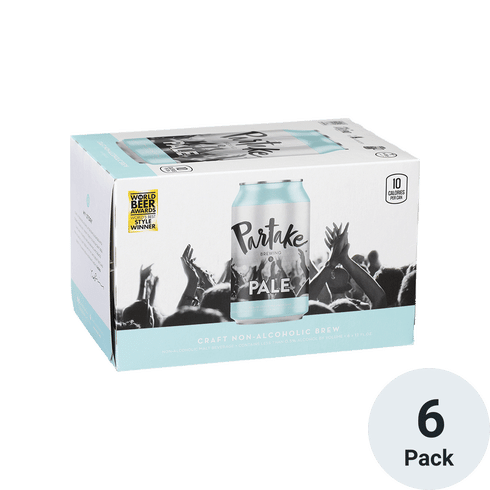 The Perfect Gift


Partake Non-Alcoholic Pale Ale
---
This award-winner mixes fruity and floral hop varietals that infuse the beer with orangey flavors—and just a whisper of pine.
Taste
Balanced, Orange, Grapefruit, Piney
Our trusted customers said

"Partake's IPA and Pale beers are my absolute fave! The first NAs I've tried that taste like a real beer in the Pale family, which was my favorite style when I was able to drink the "real" stuff. Its great to see more options out there beyond just a Pilsner style. And it's awesome that I can get this locally now. Great job, Partake, and thank you, Total Wine, for making this a part of your inventory."
Spirits & Mixers
---
If you're looking to lighten things up, you've met your (mix) & match!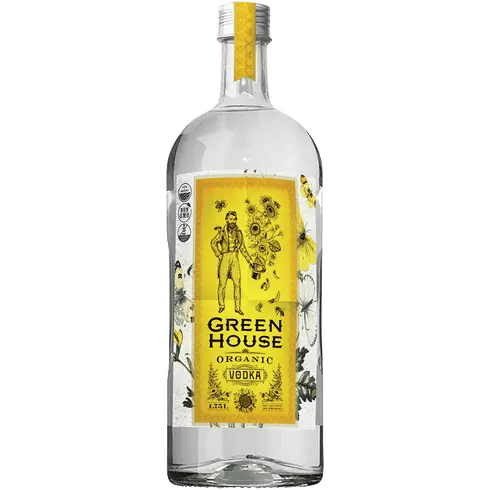 The Perfect Gift


Greenhouse Organic Vodka
---
Texas - This American vodka is USDA-certified organic, non-GMO (free of pesticides, herbicides, and additives) as well as gluten free. The flavor is crisp, light and slightly sweet from the corn.
Taste
Crisp, Clean, Smooth
Our trusted customers said

"I love the packaging, the purpose, the mission, and the taste!"
Hard Seltzer
---
Crisp, refreshing and low-cal. What's not to love?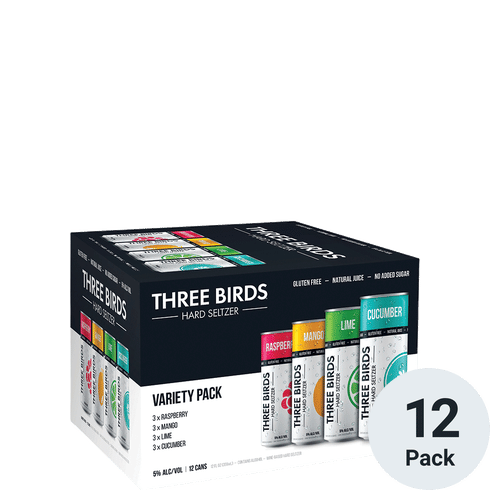 The Perfect Gift


Three Birds Hard Seltzer Variety Pack
---
Three Birds has a flavor for every member of your flock. With natural juices and just the right amount of fizz. This variety pack includes raspberry, cucumber, mango, and lime.
Taste
Crisp, Citrusy, Clean, Light Fruit
Our trusted customers said

"I was taken aback by how natural these taste. I love to taste real juice when I'm having a drink, and that's exactly what you can taste in these. The flavors are very well-rounded as well. I love that it's a mix pack and you have cucumber, lime, mango, and raspberry."