Vincenzi Americano Orange Aperitif
750ml
Italy- Bright citrus flavor, subtly bitter and ready to be paired with your favorite prosecco, champagne, or cava. Vincenzi aperitifs capture all the delicious flavor of an Italian summer. The perfect balance of bittersweet that will make any cocktail shine.
TASTE
Balanced, Bitter Orange, Candied Citrus Peel, Grapefruit, Complex
Vincenzi Americano Orange Aperitif
750ml
In Stock
Sterling
Aisle 03, Left
Available
Confirm your address to check eligibility.
Spirits are not eligible for shipping to California.
*Price, vintage and availability may vary by store.
Producer Story
Producer Story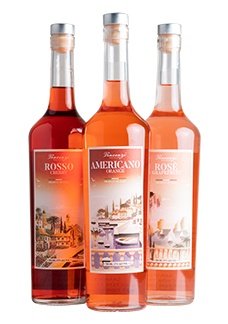 Vincenzi
Live your best spritz life!
Favorite things right now. Blue skies. Blue waters. Daydreaming. Lounging. Laughing. Aperitivos. Imported straight from Italy, Vincenzi flavored aperitivos are the real deal. Impressively crafted by Italy's most renowned Vermouth producers from an old family recipe. But with a modern twist. This fresh take on Italian aperitifs come in 4 breezy flavors like Rosé & Grapefruit
Refreshing and slightly sweet, Vincenzi is delizioso chilled on its own or with a splash of sparkling wine for a summer-perfect spritz. A beloved aperitivo all along the Italian Riviera, Vincenzi sips right into your poolside brunches, catch-up cocktails, anything alfresco. Everything with friends.