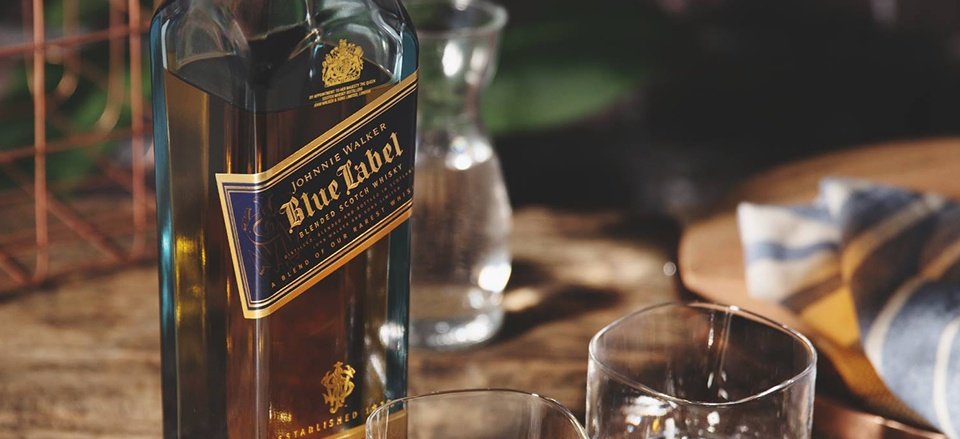 Johnnie Walker
John Walker was a Scottish grocer who specialized in tea, until his Walker's Kilmarnock Whisky began to develop a loyal following. What made it special? In the mid-19th century, whiskies were generally bottled as single malts that were rarely consistent in quality or flavor from batch to batch. Walker and his son, Alexander, began blending whiskies from distilleries around Scotland to create a smooth and consistent style that became immensely popular.
In 1867, Alexander began exporting the family's Old Highland Whisky, with its distinctive square bottle (easier to stack for shipping), to all points of the British Empire. In 1909, Alexander and son George launched the iconic Red Label and Black Label whiskies. Today, Johnnie Walker Red Label is the world's best-selling scotch, and Black Label, aged for a minimum of 12 years, remains a favorite for its deep and complex character.
In recent years, Johnnie Walker has released even more refined blends – including Blue, Gold and Platinum labels – created to satisfy the most demanding scotch connoisseurs.