Drinkworks Classic Collection Moscow Mule Cocktail
4pk-50ml
Vermont- The Moscow Mule is steeped in mystery. Why is Moscow in the name if it's not from Russia? Why is it served in a copper mug? What does it have to do with a Mule? Ponder these questions while you enjoy an authentic refreshing re-creation featuring vodka, ginger beer, and lime.
Drinkworks Classic Collection Moscow Mule Cocktail
4pk-50ml
Available for in-store purchase only.
Sacramento (Arden)
Available for in-store purchase only.
Spirits are not eligible for shipping to California.
*Price, vintage and availability may vary by store.
Producer Story
Producer Story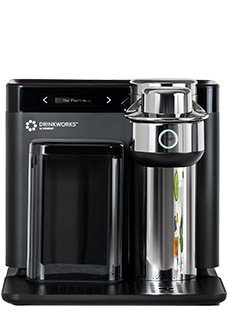 Drinkworks
Drinkworks® Home Bar is really shaking things up with single serve craft cocktails, brews and more at the touch of a button. Each pod is precisely measured with premium spirits all-natural ingredients (real juices!) and carbonation.
Simply pick a pod, press start and pour a perfectly chilled cocktail—in under a minute! There are dozens of drinks to choose from and new ones are being added all the time.
So, when 5 o'clock hits, you can kick back with a classic Old Fashioned. Or mix up a Margarita, Moscow Mule, Cosmopolitan or…you get the picture...all by 5:01. Cheers!