Drinkworks Elijah Craig Old Fashion
4pk-50ml
This whiskey cocktail was designed to showcase Elijah Craig Small Batchs signature warm spice and subtle smoke flavor, with sugar to enhance the sweetness and bitters to complement the spiciness.
Drinkworks Elijah Craig Old Fashion
4pk-50ml
Available for in-store purchase only.
Sacramento (Arden)
Available for in-store purchase only.
Spirits are not eligible for shipping to California.
*Price, vintage and availability may vary by store.
Producer Story
Producer Story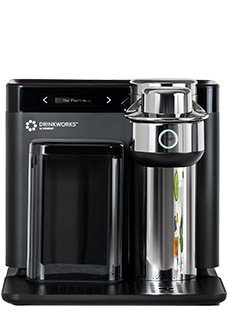 Drinkworks
Drinkworks® Home Bar is really shaking things up with single serve craft cocktails, brews and more at the touch of a button. Each pod is precisely measured with premium spirits all-natural ingredients (real juices!) and carbonation.
Simply pick a pod, press start and pour a perfectly chilled cocktail—in under a minute! There are dozens of drinks to choose from and new ones are being added all the time.
So, when 5 o'clock hits, you can kick back with a classic Old Fashioned. Or mix up a Margarita, Moscow Mule, Cosmopolitan or…you get the picture...all by 5:01. Cheers!