Beverage Testing Institute
George Ocean White Rum
750ml
West Indies - The smoothest of all the rums, George Ocean White Rum is clean and crisp. With a hint of vanilla and exotic fruit notes on the nose, this Rum finishes soft and light.
TASTE
Light, Vanilla, Fruit, Balanced
George Ocean White Rum
750ml
In Stock
Sacramento (Arden)
Aisle 08, Left
Available
Confirm your address to check eligibility.
Spirits are not eligible for shipping to California.
*Price, vintage and availability may vary by store.
OVERVIEW
Cocktail Recipes
Strawberry Daiquiri Cocktail
1 oz. La Caña Grande Silver Rum
4 oz. Master of Mixes Strawberry Daiquiri
Strawberry to garnish
Pour La Caña Grande Silver Rum into blender with ice. Add Master of Mixes Strawberry Daiquiri. Blend until smooth. Pout into glass and granish with strawberry.
Producer Story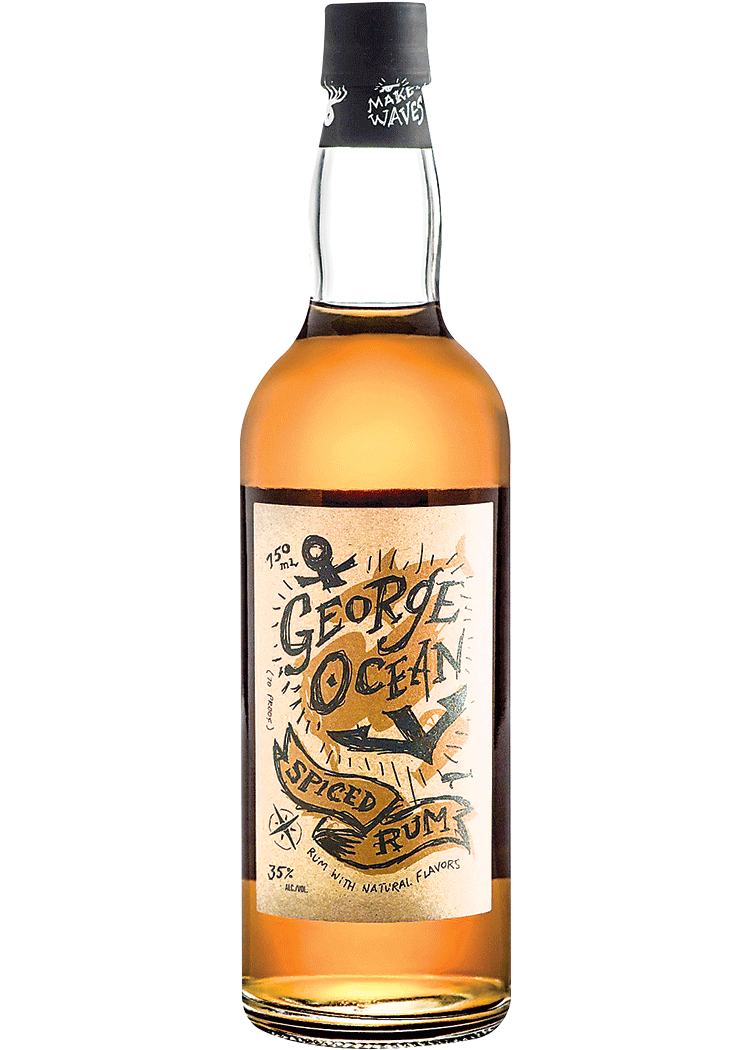 George Ocean
Made in the West Indies, the historic home of rum production, the new George Ocean rums are available in five varieties: Silver, Gold and Spiced, Coffee and Coconut flavors. They'll add a delicious touch of island flavor to any mixed drink
Category
Rum, distilled from sugar cane or its byproducts, is synonymous with the island life. Sugar cane and rum production spread throughout the Caribbean after 1493, when Christopher Columbus brought sugar cane cuttings to the region. The plant was quick to flourish in the heat and humidity of the Caribbean region.
By the 1600s, island-made rums were in demand in England and its colonies. Part of the drink's popularity is attributed to the Royal Navy, which gave its sailors daily rations of rum. That tradition lasted more than 300 years, until 1970.