The history of Portuguese wine goes back some 4,000 years to the ancient Phoenicians, seafarers who established colonies across the Mediterranean and planted vines along the way. Yet the world is only now discovering the wines of Portugal, which have been through revolutionary change in just the past three decades. The best Portuguese wines are emerging in world markets as carefully crafted and delicious wines, typically at tremendous value for the quality.
Portugal was long ago a leader in exports, sending its wine throughout Europe as early as Renaissance times. Wine merchants created Portuguese Port wine in the Douro Valley in the 1600s by adding brandy to table wine to keep it from spoiling on hot, bumpy trips around Europe. This Portuguese fortified wine became known and imitated all over the world, eventually overshadowing all other wines from Portugal.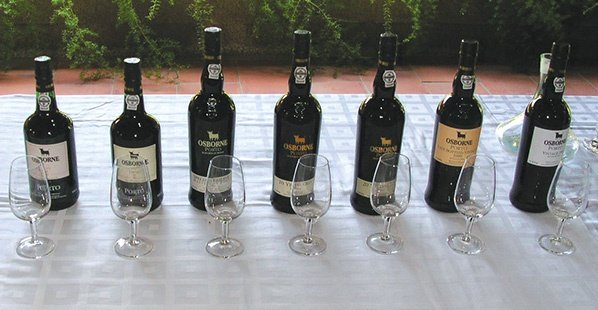 While the business of Port (and Portugal's other fortified wine, Madeira) was thriving, Portuguese table wine was reserved almost entirely for the locals. Physically isolated from most of Europe and its wine culture, Portugal developed wines its own way, using its more than 300 native grapes in favor of trendier international varieties. Political unrest and war in the 20th century wreaked havoc on viticulture and the economy, and it wasn't until the 1960s that Portuguese exports such as Mateus and Lancers rosés became fashionable.
Portuguese wines have since continued to update their image, stepping forward as serious competitors in the international wine market. Great strides were after Portugal joined the European Economic Community (the forerunner of the European Union) in 1986. Portuguese winemaking regulations and quality guidelines were brought into line with those of other European countries. Investments were made to modernize vineyards and educate a new generation of winemakers.
The result: The best Portuguese wineries created new products adapted to world markets, while keeping the unique characteristics of Portuguese wine regions and varietals.
Portuguese red wine from the Douro region – also the center of Port production – is considered the most elegant of Portugal, similar in style to Bordeaux. The Dão region is known for big, full-bodied red wines, akin to many Burgundy wines, but at significantly lower prices.
Vinho Verde, the Portuguese white wine that is famously bright and zesty, comes from the country's coolest, northernmost wine region. It's meant to be consumed soon after bottling and enjoyed with light, fresh cuisine.
Explore other wine countries and regions