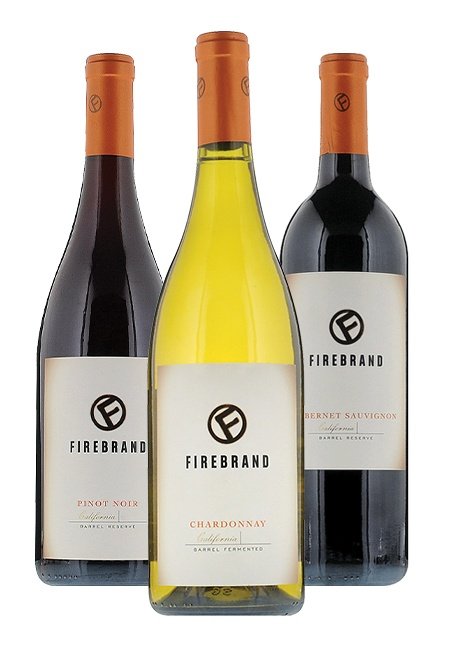 Firebrand
The Firebrand assortment of wines are crafted by O'Neill Vintners & Distillers. By combining modern winemaking techniques with traditional artisan craftmanship, O'Neill's skilled winemakers monitor every detail to ensure their wines over-deliver every time. Proprietor Jeff O'Neill began O'Neill Vintners & Distillers with a mindset that a great culture and providing a team with creative and experimental opportunities would produce quality wines at excellent value.
Mentored by Mark Rasmussen (SVP Winemaking), lead winemaker Steven DeCosta is a rising star crafting quality bottling blends and experimenting with new techniques. The portfolio of wines displays the best characteristics of their grape varieties thanks to minimal handling, superior fruit and aging in the finest French and American oak barrels. These wines are truly crafted for everyday enjoyment &nash; maintaining consistent quality no matter the vintage and offered at an incredible price.
Other labels crafted by O'Neill Vintners & Distillers include Cloud Break and Agitator.