Giribaldi Barbera d'Alba
750ml
Piedmont, Italy - Giribaldi Barbera d 'Alba is an intense ruby red. Very vinous to the nose with notes of violet and cherry sensations; structure in the mouth, dry warm, with spicy notes.
Giribaldi Barbera d'Alba
750ml
In Stock
Sacramento (Arden)
Aisle 13, Left
Available
Confirm your address to check eligibility.
*Price, vintage and availability may vary by store.
Varietal / Type
Varietal / Type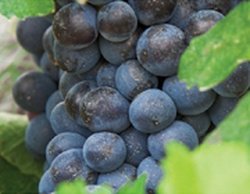 The red Barbera grape is grown throughout Italy, but the Piedmont region, at the foot of the Alps, produces the most celebrated Barbera wines, including Barbera d'Alba and Barbera d'Asti. Traditionally, Barbera exhibits sour cherry and other red fruit flavors, light tannins, high acidity and medium body. When aged in oak, Barbera gains body and complexity.
Classic Barbera food pairings include Italian cuisine, especially beef dishes and tomato-based sauces.