Amici Cabernet Sauvignon Napa, 2019
750ml
Wine Advocate-Napa, CA -""Deep garnet-purple in color, it charges out of the gate with loads of blueberry preserves & stewed black plums notes on the nose with faint suggestions of redcurrant jelly and rose hip tea plus a waft of wild sage. Full-bodied & jam-packed with ripe black & blue fruit...""
TASTE
Blackberry, Vanilla, Spice
Amici Cabernet Sauvignon Napa, 2019
750ml
In Stock
Sacramento (Arden)
Aisle 06, Right
Available
Confirm your address to check eligibility.
*Price, vintage and availability may vary by store.
Producer Story
Producer Story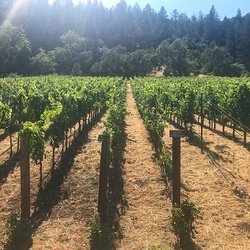 Amici was founded in 1990 by a group of friends – amici – focused on small-production Napa Valley wines they would enjoy for themselves. The wines were so successful the group quickly expanded their vision to produce wines they could share with the public.
More than 25 years in the making, Amici Cellars is a blend of the old and the new. Preserving its legacy and producing wines of exceptional character is the unwavering commitment of proprietors, John Harris, Bob and Celia Shepard, who attribute success in large part to the age-old adage "nothing replaces hard work," but also their intuition and ability to capture the most significant opportunity in a decisive moment.
Since the early days, they had been on the road, building relationships, meeting customers. They knew what the market could bear. All-in, a blend of their business acumen and ability to connect with people from growers and winemakers, to sommeliers and wine merchants, has proven successful with the winery seeing steady growth year-over-year. They have stayed the course, never faltering, never losing sight of their vision.
They have decidedly chosen a talented team, seasoned winemakers Tony Biagi, a Napa Valley veteran with more than 25-years-experience, and Jesse Fox, a rising star whose energy matches his true-to-varietal wines. Together they bring decades of relationships with outstanding growers in the field that, combined with their craftsmanship, creates the best possible capsule of each vineyard site, a combination of the soil, climate and people who farm it.