Caymus Suisun Grand Durif Suisun Valley, 2018
750ml
Suisun Valley, California - Coming from the Wagner family, Grand Durif features a deep, majestic purpose. The nose has notes of blueberries and earthy tones, while vanilla notes from oak aging come through on the finish. A Caymus-style wine that tastes delicious.
TASTE
Blueberry, Herb, Chocolate
Caymus Suisun Grand Durif Suisun Valley, 2018
750ml
In Stock
Sterling
Aisle 03, Right
Available
Confirm your address to check eligibility.
*Price, vintage and availability may vary by store.
OVERVIEW
Producer Story
Varietal / Type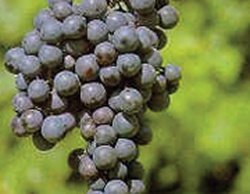 What is Petite Sirah? Though the name has occasionally been given to a number of different grapes grown in California, Petit Sirah was developed by French botanist Francois Durif in 1880, who crossed the Syrah grape with the French variety Peloursin. The grape was introduced to California four years later, and by the turn of the century the dark and densely clustered red grapes had become popular throughout the state's winegrowing regions.