Shadow Ranch Petite Sirah
750ml
Sierra Foothills, CA- Deep in color and full-bodied. Full of blueberry, chocolate and spice flavors and aromas. Pairs well with bold flavors of roasted meats, aged cheeses, and sauteed vegetables.
TASTE
Blueberry, Chocolate
Shadow Ranch Petite Sirah
750ml
Limited Quantity
Sacramento (Arden)
Backwall
Available
Confirm your address to check eligibility.
*Price, vintage and availability may vary by store.
OVERVIEW
Geography
The Sierra Foothills were first famous for gold, but the appellation is now considered a highlight of California wine country. The Gold Rush, beginning in 1849, brought thousands of diggers and dreamers to the area. Vines, mostly Zinfandel, were planted to produce wine for the thirsty miners, and in time more than 100 wineries existed in this cool, craggy region. But the waning of the Gold Rush, and Prohibition, signaled a halt to the production of Sierra Foothills wine for many years.
Varietal / Type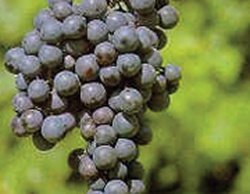 What is Petite Sirah? Though the name has occasionally been given to a number of different grapes grown in California, Petit Sirah was developed by French botanist Francois Durif in 1880, who crossed the Syrah grape with the French variety Peloursin. The grape was introduced to California four years later, and by the turn of the century the dark and densely clustered red grapes had become popular throughout the state's winegrowing regions.