Asua Rioja Crianza, 2016
750ml
Wine Advocate-Rioja, Spain - From the producers of CVNE, ""What I like is that the wine has the profile, the seriousness and rectitude of the wines from Haro... It might be a little more floral, but it has the darker fruit... It's serious but easy to drink and has the approachability and freshness...""
TASTE
Black Fruit, Wood, Spice
Asua Rioja Crianza, 2016
750ml
In Stock
Sacramento (Arden)
Aisle 14, Right
Available
Confirm your address to check eligibility.
*Price, vintage and availability may vary by store.
OVERVIEW
Producer Story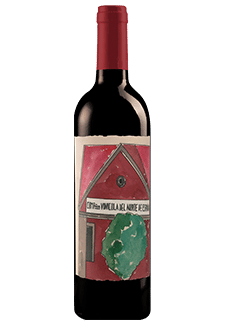 Asua was born as a tribute to the founders of CVNE, the Real de Asúa brothers. It's a classic Rioja from a 5th generation family of winemakers that continues to receive critical acclaim and high ratings.

Every wine made at CVNE symbolizes what's most important to them—tradition, quality and innovation. Their packaging represents the authenticity and origin of CVNE by using an image of the old winery.

Maria Larrea has been the Technical Director at CVNE since 2006. That's not her only role though as she is also responsible for overseeing the production of Asua, from the vineyards to the development of each wine. Maria grew up surrounded by wine and became a licensed Winemaker.

Asua pairs well with a range of dishes, from red meats to leafy green salads. It's ideal for sharing at dinner parties and is a great gift for any wine lover in your life.

Try a Rioja from a leader in the Spanish wine industry, CVNE.
Geography
Varietal / Type
Tempranillo is the great red grape of Spain, producing a variety of wine styles in regions around the country. Tempranillo wine typically features medium acidity, medium tannins and dark red color. Young, unoaked versions will be pleasantly fruity, with flavors of red fruits and jam. More complex versions, aged in oak – often American oak – will have vanilla, toast and meaty notes.