Crimson Ranch Chardonnay
750ml
California- A refined Chardonnay with expressive flavors of apple, pear, tropical fruit, and oak. Full-bodied and creamy means it matches any buttery food to a T. Pair with a splash in the pool and a plate of scallops. Crafted by The Michael Mondavi Family.
Crimson Ranch Chardonnay
750ml
In Stock
Sacramento (Arden)
Aisle 04, Right
Available
Confirm your address to check eligibility.
*Price, vintage and availability may vary by store.
OVERVIEW
Producer Story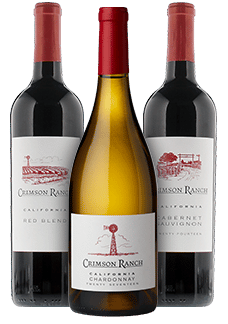 For four generations, the Mondavi family have created world-class wines in Napa Valley. The Michael Mondavi Family, creators of Crimson Ranch wines, took their inspiration from families, like their own, who headed west across the country in search of opportunity. California, with its rich winemaking heritage, was their destination.

Crimson Ranch Cabernet Sauvignon, Chardonnay and Red Blend are classic California wines: big, rich and full of fruit flavor. Drawing on their long relationships around the state, the Michael Mondavi Family works with California's best winegrowers to source the perfect fruit for these wines. Each would be an excellent and affordable introduction to their family of wines.
Varietal / Type