Tiny Umbrellas Chardonnay
750ml
California- This is a rich Chardonnay that showcases ripe tree fruit layered with caramelized vanilla and browned butter. It offers the perfect balance of fresh fruit and smooth butter flavors.
TASTE
Tree Fruit, Caramel, Vanilla
Tiny Umbrellas Chardonnay
750ml
In Stock
Sacramento (Arden)
Aisle 04, Right
Available
Confirm your address to check eligibility.
*Price, vintage and availability may vary by store.
OVERVIEW
Producer Story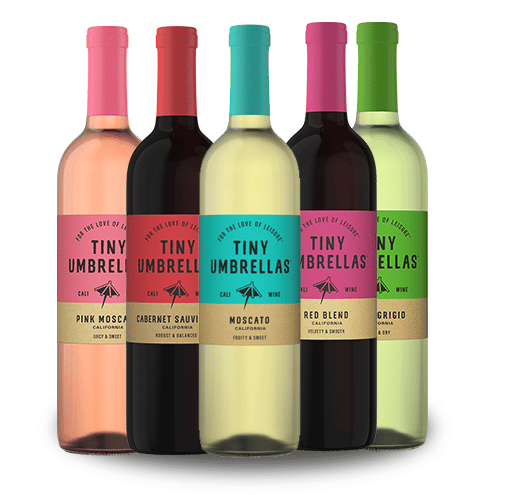 Tiny Umbrellas
Kick back. Breathe. Smile. Laugh. These new Cali wines are the perfect ingredient for everyday enjoyment, and yes, virtual happy hours too!
Tiny Umbrella wines are as bright and fun in the glass as they are in the bottle. From the mouthwatering Pink Moscato to the delicious Red Blend - you'll find yourself immersed in the moment no matter which you choose.
Oh, almost forgot to share... for the spirited and crafty... check the back label for a surprise tasty little cocktail recipe.
Varietal / Type