Gattavecchi Vernaccia Gimignano
750ml
Vernaccia di San Gimignano, Tuscany, Italy- Plenty of floral, citrus and subtle tropical fruit character in this crisp, dry and refreshing white. Just a touch of spice on the zesty finish. Enjoy with seafood, salads and as an aperitif.
TASTE
Floral, Citrus, Spice
Gattavecchi Vernaccia Gimignano
750ml
Limited quantities may be available in store. Not available for online purchase.
Sacramento (Arden)
*Price, vintage and availability may vary by store.
Varietal / Type
Varietal / Type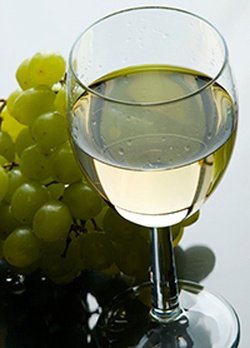 Every white wine grape variety can have myriad expressions, depending on where it is grown and how the winemaker chooses to style the wine. The same grape can produce both a dry white wine and a sweet white wine, one that's crisp and refreshing or honeyed and mellow.
Most wine drinkers know the popular international varieties, like Chardonnay, Riesling and Sauvignon Blanc, which are made into white wine in most of the world's winemaking regions. But there are hundreds more to discover. Think of the popularity of white wines like Pinot Grigio or Moscato, which only a few years ago were largely unknown to U.S. consumers.
Find the next big thing – or just a new wine to love – with a look at our white wine guide. Use it as a road map to Total Wine & More's selection of more than 8,000 wines. You'll discover more wines to enjoy, and more ways to enjoy them. Your knowledge of where they come from and how they're made will only enhance the experience.