Merlot is an easy-drinking, fruity and satisfying red wine, but it doesn't get enough respect. Merlot is the most widely planted red wine grape in Bordeaux, but its half-sibling, Cabernet Sauvignon, overshadows it. Merlot ripens early, and its softer tannins and abundant fruitiness make it a popular blending grape in Bordeaux, California, and most anywhere Bordeaux varietals are grown. But on its own, Merlot can create remarkable wines with lots of depth and appeal.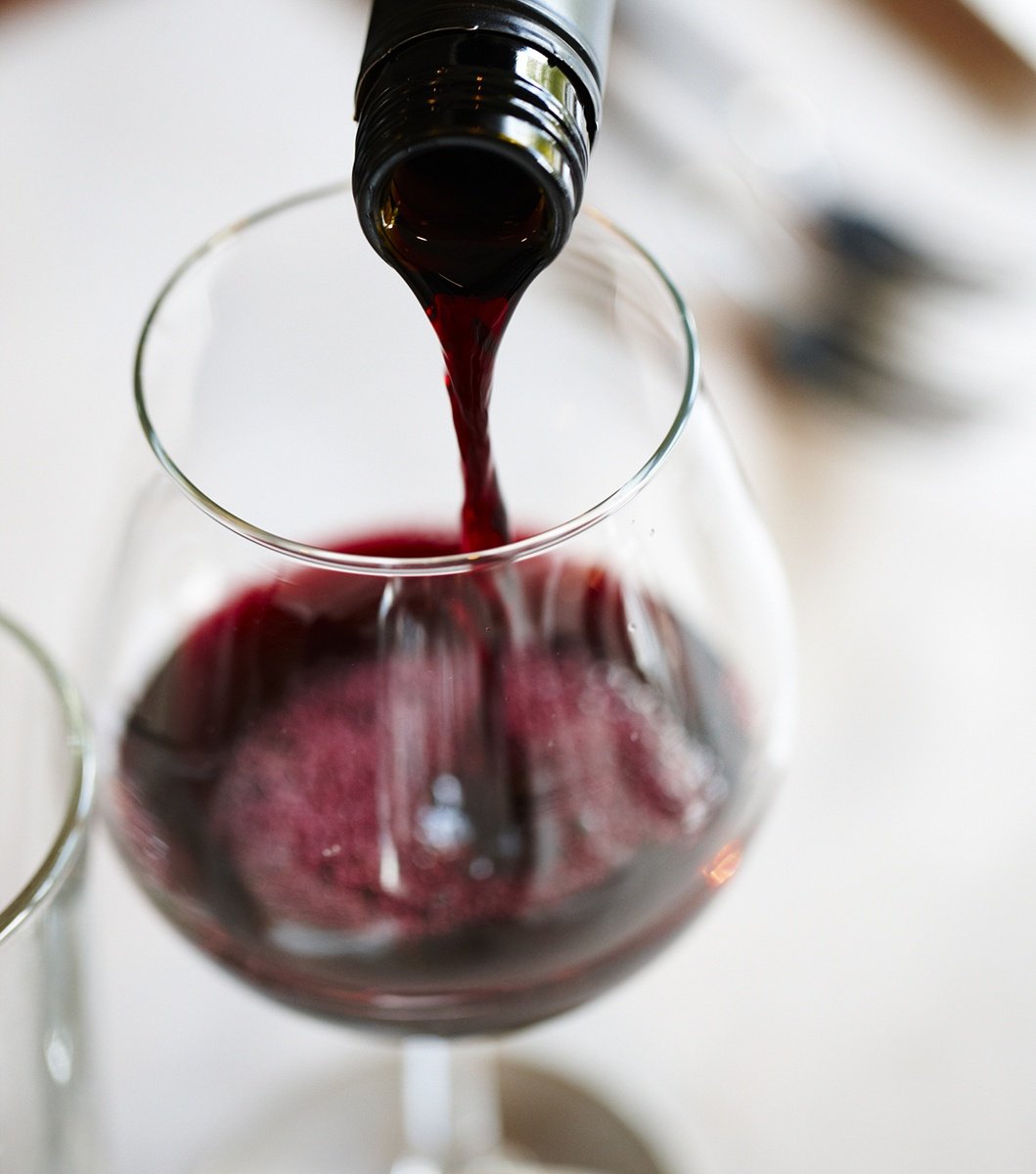 5 Facts to Know About Merlot
When someone noticed that blackbirds (merlau in Occitan French) loved eating these juicy black grapes, they started calling the grapes Merlot, which means "little blackbird" in French. 

Merlot is a cross between Cabernet Franc and Magdeleine Noire des Charentes, an ancient early ripening grape from western France. 

Merlot is the most widely planted red wine grape in Bordeaux, France, and the second most popular red grape worldwide. 

The most expensive Merlot wine in the world is Château Petrus from Bordeaux's Right Bank.

Rex Pickett, the author of Sideways, actually likes good Merlot. He had no idea a funny line in the movie would cause many people to stop drinking the noble Bordeaux grape.
Color

Tasting profile

Merlot is a beloved red grape that's made into wine all around the world. Most are fruity-but-dry red wines that don't taste sweet, but occasionally you'll find a Merlot dessert wine. Merlot grapes usually ripen earlier than other red wine grapes, which is why they're blended with different red varieties in cooler regions. The winemaker presses the ripe grapes to release the juice and lets the grape skins and juice soak together during fermentation. The skins add color, flavor, and tannins to the wine.
Primary flavors

Merlot is all about joyous, perfectly ripe fruit balanced with velvety tannins, herbs, and deep earthy notes. Expect a plush and luxurious first sip overflowing with dark red cherries, black plums, figs, and blueberries, followed by hints of cocoa, coffee, vanilla, and earthy notes of pencil shavings, mushrooms. Just like other wines, Merlot's flavors and texture can vary depending on where it was grown. Keep reading to learn what to expect from Merlot around the world. 
Key Merlot winemaking regions
France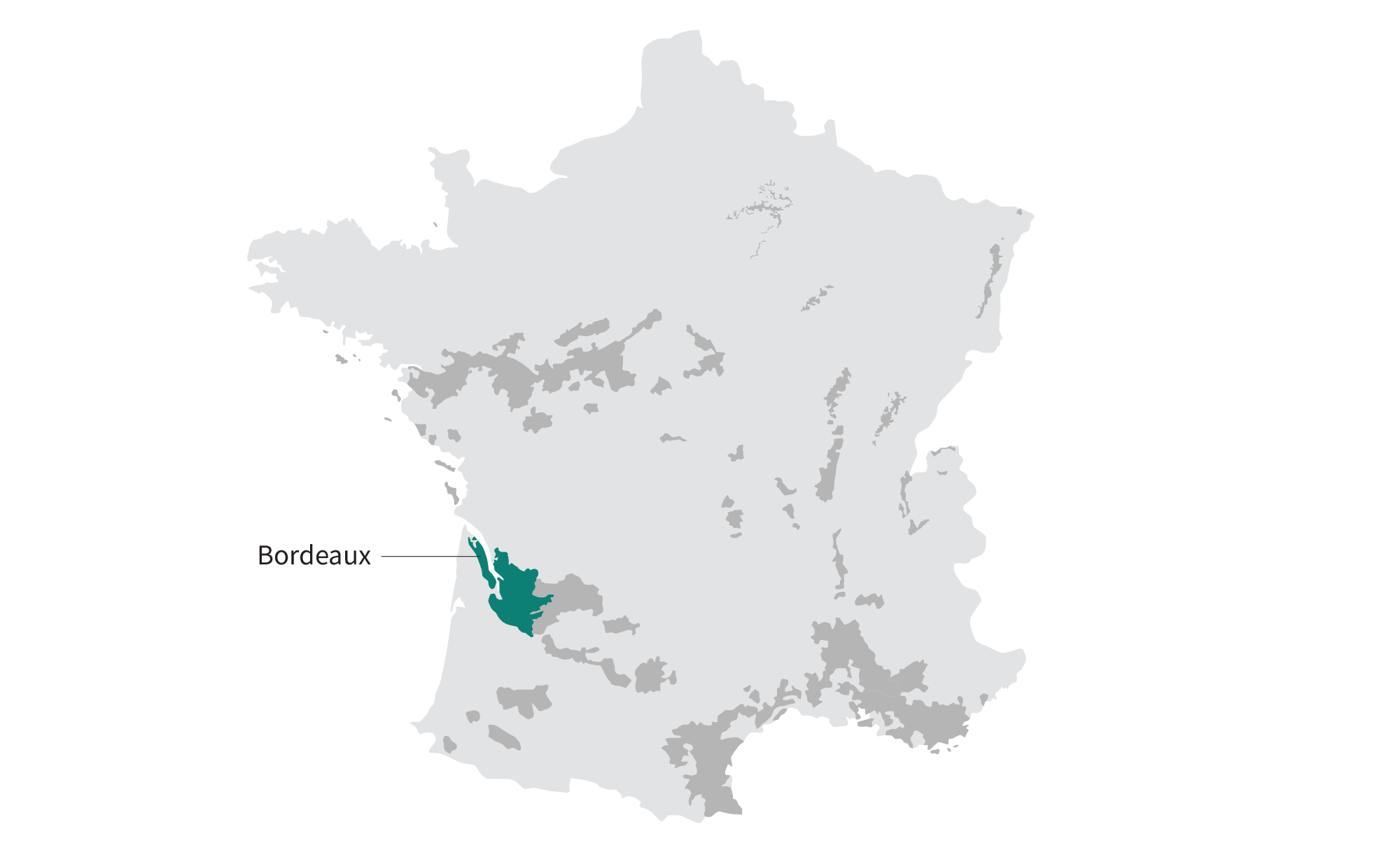 Merlot wines are made in a few regions of southern France, but the most famous is Bordeaux. Merlot stars in Right Bank blends, where it makes plush and approachable wines. But it's also combined with Cabernet Sauvignon on the Left Bank, where it adds softness and fruit notes. 
Merlot from St.-Emilion or Pomerol in Bordeaux tastes of red fruits like raspberries, cherries, plums with licorice, vanilla, chocolate, and herbs. These wines are powerful and velvety, and as the wines age, mushrooms and earthy black truffles emerge.
United States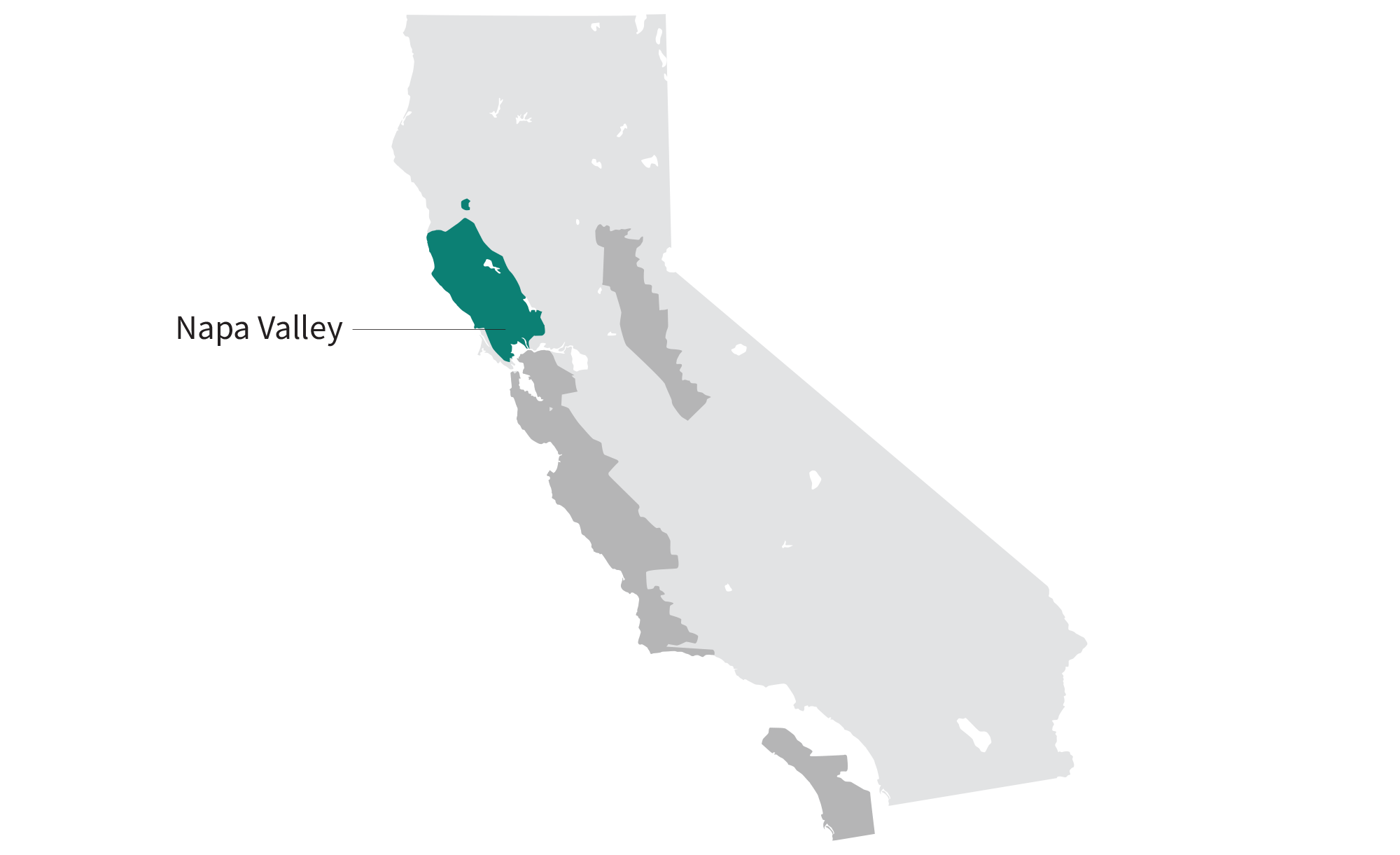 When it's grown in California's Napa Valley, Merlot creates bold wines with flavors of ripe cherries, plums, blueberries, sage, and violets. Some Merlots also have green pepper notes if the vines grew very vigorously. Aging in oak mellows the tannins and adds notes of vanilla and chocolate. Sonoma Merlots are similar, but they tend to show more red fruit flavors and brighter acidity when grown in coastal areas. 
Washington state Merlots are bold and rich with deep flavors of black cherry, blueberry, fig, and vanilla, tempered by bright acidity and velvety tannins.
Other regions
Merlot is also grown in Chile, Argentina, Australia, and Northern Italy, where it's made into fruity everyday wines, as well as more structured high-end bottles worthy of savoring and cellaring. 
Explore these Highly Rated Merlots from around the world, and you're sure to find some winners you and your guests will love!
Recommended Merlot food pairings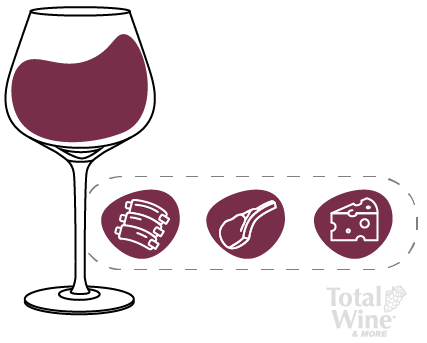 Merlot is easy to love, and it pairs with so many foods. Actually, it might be easier to list the foods that don't pair with Merlot out of the way first. Though you can pair what you want with your meal, with the best food and wine pairings, both the dish and the drink improve.  
Don'ts
Merlot will overpower or clash with green salads, delicate white fish, salmon, shellfish, and chicken breasts unless they're served with a hearty sauce. An inexpensive and fruity Merlot is delicious with everyday foods like burgers, pizza, chicken enchiladas, lasagna, and tomato-based pasta dishes.
Dos
Finer Merlots are excellent with filet mignon, beef short ribs, roasted pork, dark turkey, and lamb. And thanks to its acidity and fruit flavors, Merlot works with roasted sweet potatoes, mushrooms, and dark leafy greens like kale and Swiss chard, especially if they're seasoned with pork or smoked paprika. 
How to store, serve, & enjoy Merlot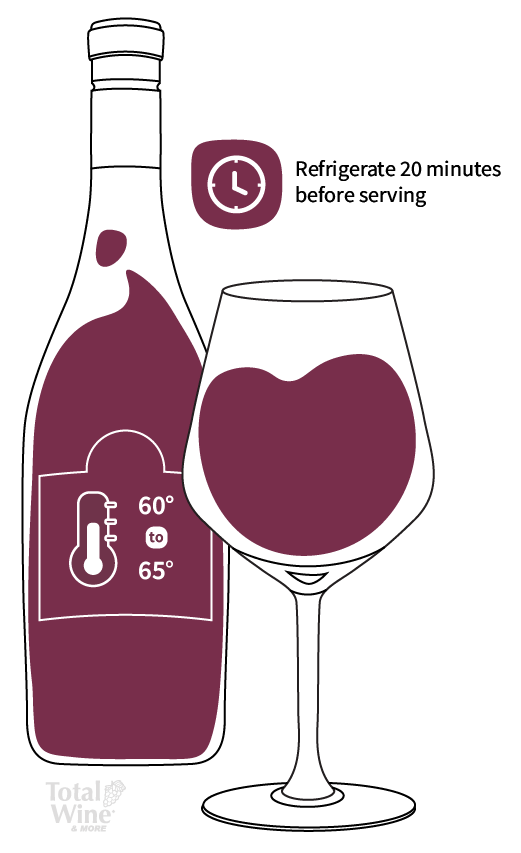 Merlot tastes best when served slightly chilled, at 60° to 65°, just like other red Bordeaux wines. How do you chill your Merlot to the right temperature? Just stick the bottle in the refrigerator for 20 minutes before you uncork it. 
Serve Merlot in a Bordeaux red wine glass with a large bowl and a stem. Hold the glass by the stem, so you don't warm up your wine with your hand.
If you don't drink a whole bottle of Merlot in one sitting, you can easily recork it and store the bottle in the refrigerator. Try to finish it in a day or two while the wine is still at its best. 
If you enjoy Merlot and want to learn more about how to pair it with food or its role in Bordeaux, visit our Merlot vs. Pinot Noir article or Bordeaux wine guide.