JV Fleury Cotes du Rhone Blanc
750ml
Cotes du Rhone, Rhone, France- Made entirely from Viognier, this aromatic white opens with a rich fragrance of orange blossoms, peach and tropical fruit. The ripe tropicals carry through on the balanced and supple palate. Enjoy this with pork and rich vegetable dishes.
JV Fleury Cotes du Rhone Blanc
750ml
Limited quantities may be available in store. Not available for online purchase.
Sacramento (Arden)
*Price, vintage and availability may vary by store.
OVERVIEW
Producer Story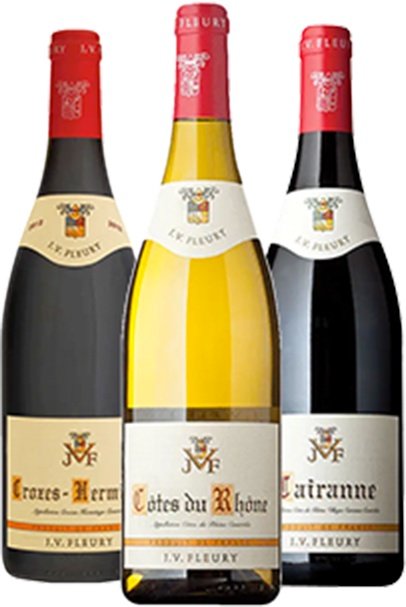 Founded in 1781, Vidal-Fleury quickly became a star on the international stage. Thomas Jefferson, America's first wine connoisseur, and U.S. Ambassador to France, fell in love with the wines after a visit in 1787. Today Guy continues to polish the domain's stellar reputation. He keeps a close eye on vine growing, winemaking, aging and bottling—every step it takes to produce world-class wines.
Geography
Varietal / Type